It's a week before your delivery date and its time to get your act together. Assembled the cradle? Bought the diapers? Trucked the second hand baby wear from your best friend's house?
Now all that's left is making sure everything is ready before the confinement nanny arrives. Use this list to help you keep track of the tasks needed and good luck!
Click here for a shorter checklist if you've only got five minutes.
Things to prep for the nanny
Work permit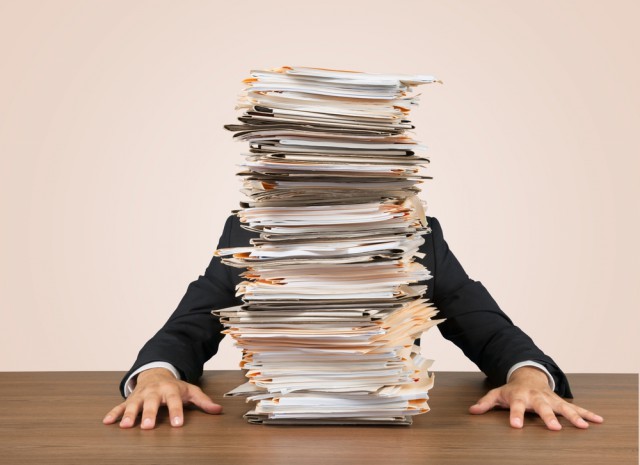 There is a special work permit issued by the Ministry of Manpower (MOM) for confinement nannies from Malaysia. These make up the majority of confinement nannies working in the country.
The permit takes only a few days to approve compared to the usual S-pass which could take months. It is valid for 16 weeks starting from the birth of the child and you can apply for the pass four weeks prior to EDD.
There are three criteria for confinement nannies to be eligible to work in Singapore under the aforementioned permit:
She has to be Malaysian
She has to be between 23 to 70 years old at the time of the application.
She has to work at your residence.
There are also three things to note in terms of cost:
Application cost payable to MOM: SGD 30.
Medical insurance for the nanny: ~SGD 107 (from NTUC Income)
Foreign worker levy payable to MOM: SGD 60 (if the employer is a Singaporean) and SGD 265 (if the employer is a foreigner)
The angpaos
In addition to the agreed fee for her service, employers of the confinement nanny are also expected (by tradition) to provide "red packets" known as angpaos (红包) at the start and end of her service.
I've been told that the rates differ quite drastically. Freelancers get less (around SGD38 at the start and SGD 88 at the end) because they do not pay any agency fee.
Nannies that are engaged through agencies get more, presumably because they make alot less. Prepare about SGD 88 before she starts work, and another SGD 88 when her term ends. Feel free to give more at the end if you were satisfied with the experience.
Her bedroom
Think of the confinement nanny as a stay-in guest. As most of them should be pretty senior ladies, you should treat them with the respect they deserve.
(Note: whether the nanny is just a glorified domestic worker and should be treated as such, is another debate altogether. I address the expectations for confinement nannies in another post here).
Be sure to prepare a bed for them, preferably in a separate room with the infant's crib in a convenient position. She will wake up frequently at night for diaper changes and to feed the baby. If you've decided to feed via direct latching, her room should be close to yours so she can bring the baby to you easily.
Prepare her bedside table with the necessary equipment for the baby's diaper changes.
Also remember to place a box of newborn clothes and towels in the room. The box should have the following items: newborn onesies, socks, mittens, washcloths, towels, swaddles.
Don't bother with arranging the clothes nicely in the drawer as you're unlikely to reuse any of the clothes once the month is up. Babies grow out of their newborn clothes so quickly! Once the nanny leaves, stash the newborn clothes in the same box and keep it in the store room.
"Her kitchen"
Get in touch with the confinement nanny beforehand to ask about what she plans to cook and purchase the necessary condiments. Black vinegar is usually a staple in such cases.
Make a mental note of where the nearest supermarkets and Chinese medicine halls shops are. She will need to purchase fresh ingredients and herbs for cooking once she arrives. You're expected to bear the cost of purchasing these items as it is not included in the nanny's fee.
She will also need a large pot for cooking your herbal bathwater, another pot for soup, and a wok (or frying pan) for stir fries.
Toilet
If the hospital is going to provide a plastic bathtub for use, great. Otherwise simply purchase one from the nearest baby care shop. Other essential toiletries include baby-grade laundry detergent and baby soap.
Infant food
If you're planning to breastfeed
Even if you plan to feed by latching, ensure that you have some milk stored in the freezer in case of an emergency. It is also not uncommon for mothers to express milk in advance for the nanny, who will take care of night feeds while she sleeps.
The essential items for breastfeeding are: the pump + accessories, breastmilk storage bags, feeding bottles + newborn teats, brushes to wash the bottles and baby-grade dishwashing liquid.
If you plan to start on formula
Have a can of newborn formula on hand, preferably the same brand that your baby had in the hospital. Some hospitals also give out free samples of formula from various brands. If you can, get samples made from soy or goat's milk in case the baby is lactose intolerant.
As with breastfeeding, ensure that you have clean, sterilised bottles and teats ready for use, together with baby-grade dishwashing liquid and brushes for washing the bottles.